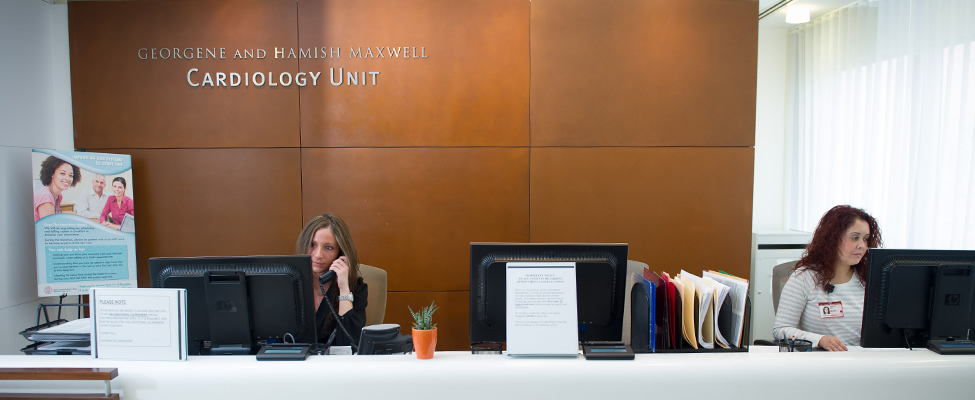 Resources for Cardiology Patients
At the Maurice R. and Corinne P. Greenberg Division of Cardiology, our staff is here to help coordinate your care.
Our exceptional team of nurse practitioners, registered nurses, clinical technicians, and patient coordinators will assist you in arranging an appointment, navigating your visit, and scheduling any additional testing when needed. We are here to help you with any questions or concerns you may have.